San Diego 2021 Events: What's Happening This Summer? 
With California starting to reopen, many of the events that we missed last year are coming back! From concerts to fairs and festivals, it's almost easy to forget how much fun San Diego packs into summer. There's enough going on in this city that you'll never get bored! To help you start planning for the summer, we've created a list of some of our favorite San Diego 2021 events to look forward to.
San Diego County Fair
The San Diego County Fair kicks off summer in Del Mar from June 11-July 4! This year is a smaller-scale version with some pandemic modifications such as limited attendance capacity. This year's theme is "Home Grown Fun," where families can get outdoors for some real-life, in-person fun! You'll find plenty of things to do, including shopping, food, pig races, pony rides, contests, agricultural-themed exhibits, rides, and more. The San Diego County Fair is open Wednesday through Sunday from 11 a.m. to 9 p.m. Tickets and parking passes must be purchased online ahead of time.
The pandemic modifications require tickets to include arrival times to limit the number of people in the fairgrounds. Keep in mind that some vendors may not take cash, and contactless payments are also recommended. Guests age two and up must wear a face mask, and all employees will be wearing face masks (including those who are vaccinated). Staff will check guests with a no-contact thermometer, and anyone with a temperature of 100.8°F or higher won't be allowed to enter the fairgrounds.
The Big Bay Boom
San Diego's longtime 4th of July firework show returns this summer to light up the San Diego Bay. It was canceled last year due to the surge of COVID-19 cases in July, but the Port of San Diego confirmed the Big Bay Boom is back! The firework show will go for 20 minutes starting at 9 p.m. on July 4th. Some of the best locations to view the show are North Embarcadero, South Embarcadero, Shelter Island, Harbor Island, Cesar E. Chavez Park, Coronado Ferry Landing, and on the water in boats. The event typically brings in around 500,000 spectators to the downtown waterfront. With last year's event getting canceled, this year should bring in a large crowd!
San Diego Pride
While San Diego Pride was planning to go virtual this year, the Pride organizers decided there will be some in-person events due to California fully reopening. The 2021 Pride event is set to go from July 11 – July 18. While the giant parade won't happen in its traditional form, some in-person events will take its place. The Resilient Community March will replace the regular parade, going from Balboa Park to Hillcrest. The Pride Block Party will include live music and much more, with the Spirit of Stonewall Rally taking place during Friday's party.
Del Mar Racing
The Del Mar Racetrack is back this year from July 16 – September 6, with tickets going on sale starting on June 18th. The famous Opening Day Hats Contest will take place on July 16th, giving you the chance to show off your style and win a share of more than $4,000 in prizes. The four categories include Most Glamorous, Best Racing Theme, Best Flowers, and Best Fascinator.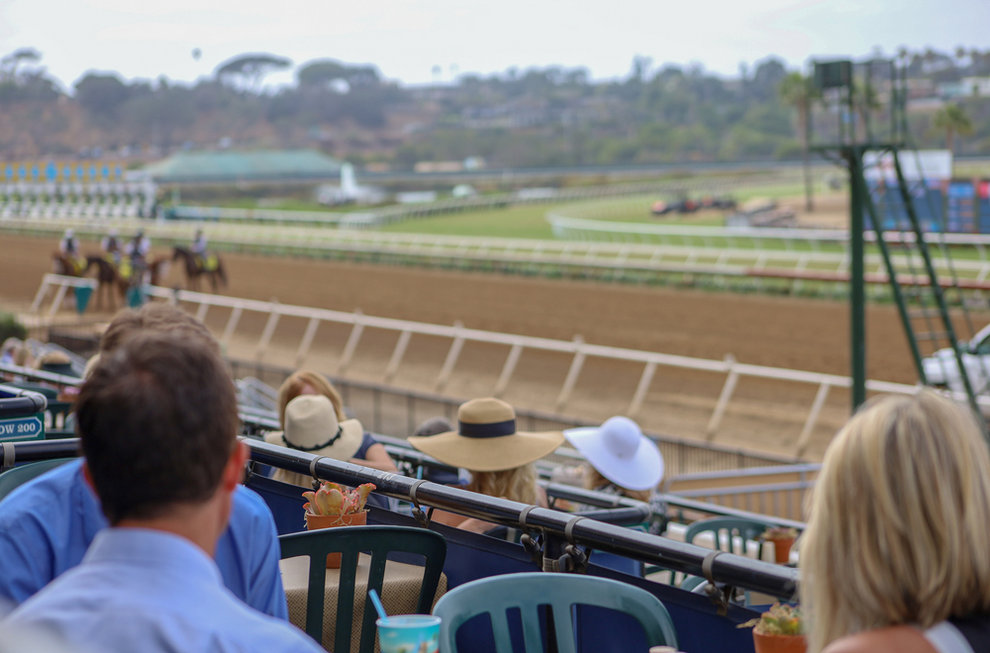 San Diego Comic-Con International
For the second year, San Diego Comic-Con International will host its virtual event from July 23 – July 25. The Comic-Con@Home will be a virtual-only event that brings panels, contests, exhibits, and more to your living rooms! Organizers are also planning a smaller, in-person event called "Comic-Con Special Edition" from November 26 – 28.
Bayside Concerts at The Rady Shell
The San Diego Symphony recently displayed its new performance venue, The Rady Shell at Jacobs Park. It will host its annual summer concert series, previously known as the Bayside Summer nights. The live performances go from August 6 – November 14 and include jazz, pop, classical, Latin acts, Broadway, comedy, and more. It will even feature films backed by a full orchestra playing the music live, from "Star Wars: Return of the Jedi" to "Rocketman."
Stop By Glazed Coffee & Creamery in Pacific Beach
While there are plenty more events taking place in San Diego this summer, we wanted to give you a sneak peek at what's coming up! If you need a place to grab a bite or get your caffeine fix before or after one of the San Diego 2021 events, stop by Glazed Coffee & Creamery! We're serving fresh and delicious ice cream and coffee every day in Pacific Beach. We have over 20 mouth-watering glaze flavors, and once you try one, you'll want to try them all! If you'd like to get in touch, you can give us a call at (858) 263-4300 or click here to order online.